Loss of Loved Ones & Angel Babies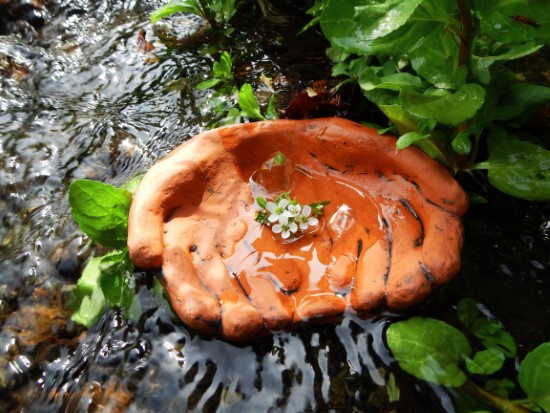 Wherever my body and mind may wander -
you are with me,
right in my heart,
a part of me,
as part now of everything.
Your heart and ours are bound together
with golden threads of love uncounted,
for all eternity.
Menschen in Trauer
Wenn ein geliebter Mensch stirbt, kann das ganze Leben aus den Fugen geraten. Trauer bringt einen intensiven und oft schmerzlichen Wandlungsprozess mit, der unser ganzes Sein umfasst.
Die Trauer und die Liebe sind so groß. Viele verschiedene Gefühle sind da, kommen in Wellen, werfen viele Fragen auf. In dieser Zeit ist es eine Herausforderung für die Trauernden, gut für sich zu sorgen und auf ihre inneren Grenzen zu achten.
Unsere Beziehung zum geliebten Menschen durchläuft eine grundlegende Veränderung, weil unsere Liebe neue Wege finden muss und will. Wenn dies gelingt, öffnen sich Räume der Dankbarkeit für das gelebte Miteinander und für die Fülle des Lebens, in der Glück und Schmerz nebeneinander bestehen können.
Das soziale Umfeld von Trauernden reagiert oft überfordert. So fehlen vielen Trauernden das Verständnis und die liebevolle Begleitung, die sie sich wünschen.
Gern begleite ich Sie ein Stück auf Ihrem Weg im Rahmen einer Einzelbegleitung oder meiner Gruppen für Trauernde.
Angel Babies
Infants that pass away during early or late pregnancy, around birth or in their early days are referred to as Angel Babies. This term gives grieving parents a simple way to reference their loss, so most of them prefer it over the medical term of either miscarriage, stillbirth or neonatal death.
Losing a baby is an extremely difficult experience for everyone involved, especially for the parents. They often experience that their grief is not taken seriously, is comforted away or made a taboo. They have to reorganise themselves as a family while everyday life needs to go on, especially if there are other children in the household.
The desire for a sibling may arise, along with all the questions and challenges that getting pregnant and being pregnant again can bring.
I am a mother of an Angel Baby myself and mother of two siblings that came afterwards (often referred to as "rainbow children") - so I am familiar with the many challenges, the ups and downs you are facing. I will be happy to support you on your journey as a parent, couple and family. Feel free to contact me for a session online or in person in Berlin.
If you are interested in taking part in an English-speaking group for mourning parents, please write in as well, for I plan on offering online groups in English, too.